Get Your Laundry Room Clean
The laundry room is an area of the home that often gets dirty and unorganized. Keeping it clean and organized is important for its efficiency, not to mention the overall safety of the space. A cluttered area can cause all kinds of safety issues, especially when it comes to your dryer. When it comes to dryer safety tips, making sure it's not surrounded by clutter, such as lint and other flammable materials, will help greatly reduce the risk of fire. So let's go over a few tips for organizing your laundry room: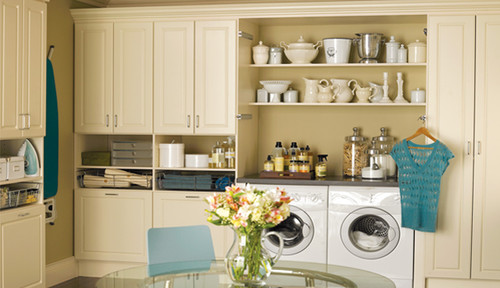 Get rid of what you don't need
Sort through everything in your laundry room. If you have a huge pile of rags that you've been collecting for cleaning purposes, then get rid of some of them, paring them down to only what you actually need. Focus on how you actually live and not on how you might live in the future when sorting through the things in your laundry room.
Get rid of expired products
Go through all of your cleaning supplies and check the expiration dates. Many cleaning supplies contain chemicals, which is why they have warnings and expiration dates on their labels. When storing your cleaning products, make sure that reactive chemicals, such as bleach and ammonia, aren't stored next to each other.
Clear the lint –
Make sure you don't have lint just tossed around the laundry room – clear it up and toss it. It's a fire hazard, after all. One of the most important dryer safety tips is also to clear the lint from the dryer itself. You may want to have a professional service come to ensure the dryer is completely cleaned of lint.
Wash your washer 
You don't have to do this very often, but it's a good idea if you own pets. Wait until the washing machine is empty and dry, then use a vacuum brush attachment to suck up any hair and dust before wiping down the walls.
Be sure to use some of these tips that you should use in order to keep your laundry room clean and clutter-free, and contact us for help with cleaning out your dryer vents.